In Memory
Ted Lederman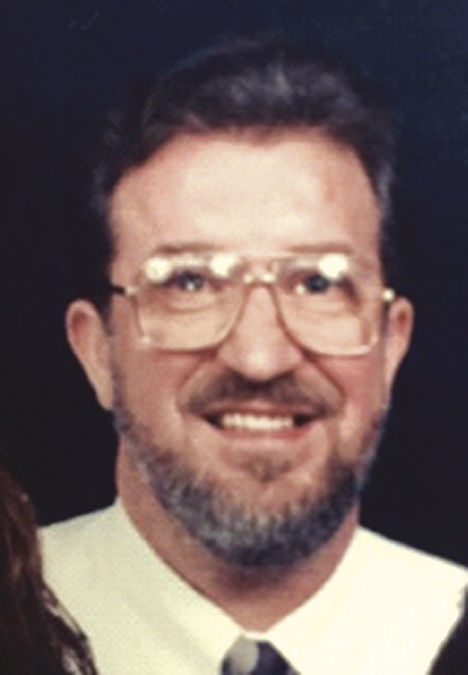 Former Albemarle County resident, Ted Curtis Lederman, lost his courageous struggle with cumulative, debilitating health challenges at his home in Rowlett, Texas on Wednesday, July 20, 2016. He was predeceased by his brother, Thomas and father, Donald in 2013.Born on February 24, 1951, in Little Rock, Arkansas, he was the son of Donald George Lederman and Mary Antil Lederman, and the third of four brothers, Thomas Charles Lederman, Dr.Timoth Craig Lederman, Terence Carl Lederman. The boys moved to Charlottesville, when their father became the Regional Executive of Health and Education and Welfare. Ted, Tim and Terry attended Holy Comforter Catholic School, in Charlottesville, Virginia, and all four attended andgraduated from Albemarle High School. While attending high school, Ted was Treasurer in the Distributive Education Club. After graduating in 1969, Ted studied Business Administration and Journalism at the University of Tennessee, until being hired by Northrop Aviation, Hawthorne,California in 1974. Ted returned toVirginia in 1978 and worked for Rothwell Miller Brewing Company. Ted received a diploma certification from Gates Learjet and was hired by Vought Aircraft Company in Dallas, Texas. In Texas, he fell in love and married Patti Muller, mother of sons, Josh and Noah.Ted loved the music of the 70s, and was an avid Beatles' fan, who collected, bought and sold Beatles' memorabilia. He enjoyed discussing politics and current events with his mom. Ted was outgoing, and convivial, and will be sorely missed by his surviving family members, his mother; brothers, Timoth and Terence; uncles, Fred, Jim, Jerry; nieces, nephews, and cousins, along with his legion of friends, made across the country and in Charlottesville, with whom he always enjoyed keeping close contact by phone and social media.On Thursday August 4, 2016,there will be a viewing at 11:15 a.m. in the Chapel, then a Mass of Christian Burial celebrated for Ted at the Church of The Incarnation, at 12:15 p.m., followed by a reception in church hall.Donations may be made to Church of the Incarnation: 1465 Incarnation Drive Charlottesville, Va. 22901, and the Senior Center: 1180 Pepsi Place, Charlottesville Va, 22901.
This obituary was from the Albemarle Alumni site:
Ted Curtis Lederman (1951-2016) passed away last week. Ted lived in Rowlett, Texas with his wife, Patti Mueller Lederman.
Ted was a member of the Class of 1969, and his mother is Mme Mary Lederman, longtime French teacher, head of the Foreign Language Department and member of the Alumni Hall of Fame at Albemarle. Mme Lederman called us this week to let us know of Ted's passing.
Ted was a member of the Class of 1969 at Albemarle, and Mme Lederman asked that we tell his classmates that he loved his days at Albemarle and the many friends he made there. She particularly mentioned his involvement in DECA and his participation in "Brigadoon", the senior play.
Ted had three brothers and a sister-in-law who also graduated from AHS. Thomas Charles ('66); Timoth Craig ('68) and Karen Wallace Poole Lederman ('68), and Terence Carl ('71). Mme Lederman mentioned that the four brothers all had the initials "TLC" so that she would not have to change the labels in their clothes when they went to camp.
Ted attended the University of Tennessee and worked in aeronautics for much of his career, first for Northrup Grumman in California and later for the Vought Division of Triumph Aerostructures in Rowlett, Texas.
Classmates and friends are invited to a family reception at 11:00 at the Church of the Incarnation at 1465 Incarnation Drive in Charlottesville on Thursday, August 4th. The reception will be followed by a mass at 12:15pm. Attendees are invited to join the family for refreshments immediately following the mass.
Mme Lederman said that she appreciated the many cards and letters she received from AHS classmates and faculty when Tommy died in 2013, and we are sure that she would like to hear from you. Her mailing address is 2805 Northfield Road, Charlottesville, VA 22901.